Recently Tim and Heather Doyle went on safari to the Okavango Delta in Botswana. Here's what they had to say about their trip: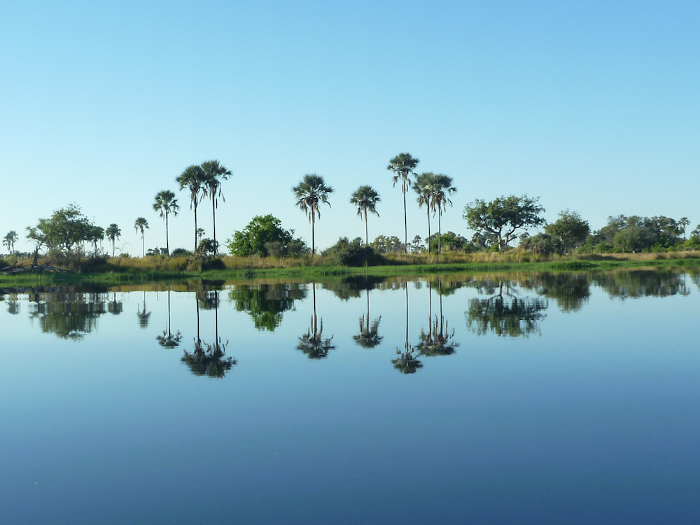 Our first evening at the mobile tented camp on Chief's Island, the frog calls were deafening! The list of amphibians included the raucous toad, painted reed frogs, and many others. At the same time a bull elephant browsed in the reeds towards the setting sun. Just an awesome time before darkness fell!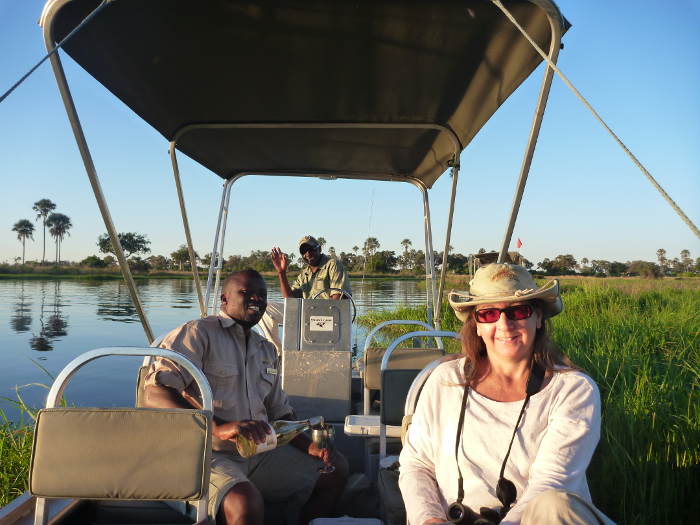 This was our first trip to the Okavango Delta and we had chosen an itinerary organised by Africa Geographic Travel comprising flights between Maun and Chief's Island, the first and last nights at Gunn's Camp, and three nights at a mobile tented camp. June was a great time for the trip as the seasonal flooding is almost at it's peak, but it can get chilly at night.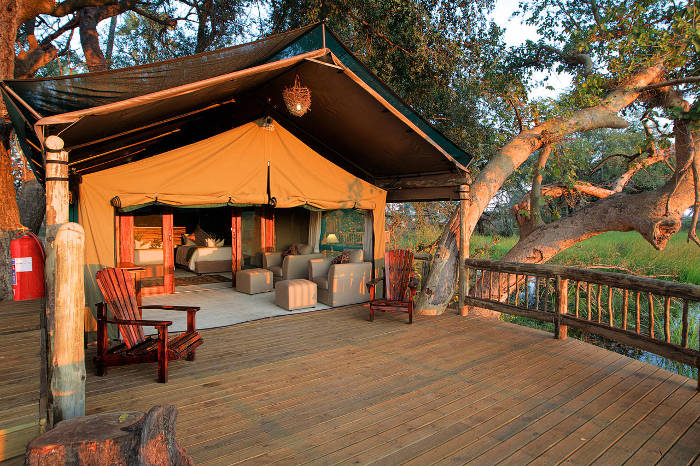 The trip comprised a combination of boat trips from Gunn's Camp exploring the nearby delta channels, mokoro trips and walking from the tented camp. We did have our first lesson in piloting the mokoro ourselves which was a lot of fun, and we stayed dry.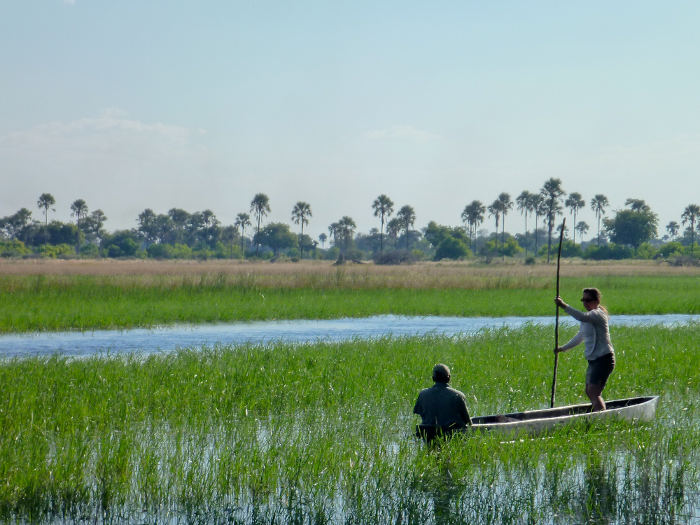 In our opinion walking safaris are the ultimate adventure, experiencing the environment and wildlife on foot. Our two guides, Mike and Edward, who looked after us for the six days were phenomenal – very knowledgeable and safety aware.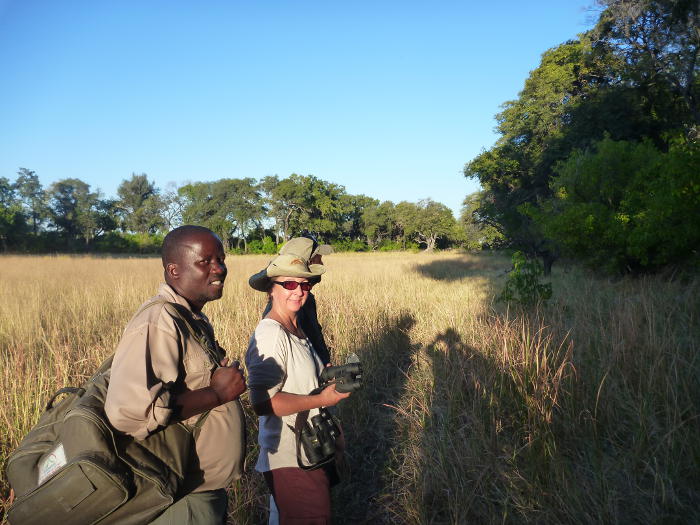 Several times we encountered male buffalo on our walks without incident. We respected the distance to them, watched them for a time, and moved on.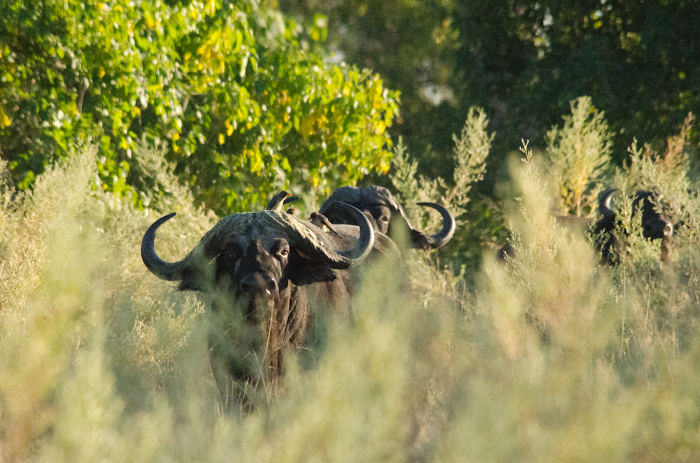 The birding in the Okavango Delta is just spectacular and highlights for us included wattled crane, coppery-tailed coucal and a pair of Pel's fishing owls.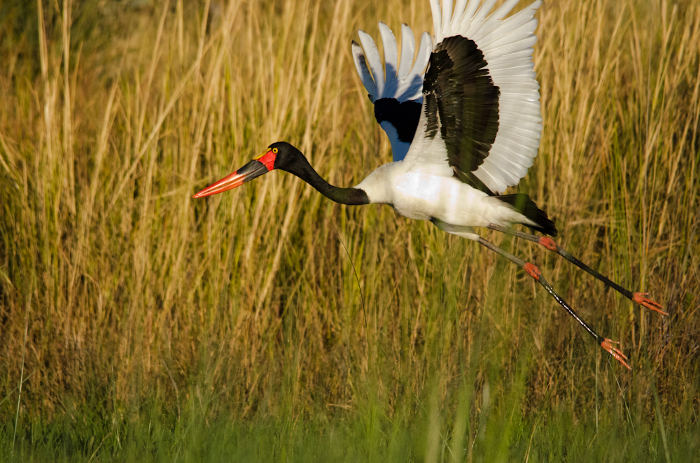 Elephant sightings were frequent and a highlight of the trip was watching a breeding herd crossing a river channel, feeding as they went. There was also some excitement as we navigated narrow channels passing territorial male hippos. Unfortunately on this trip there were no predator sightings for us, but every night we did hear lions calling.
Originally published on Africa Geographic. Read the full article here.